Students
Current Students
Shilpa Narasimhan (PhD Student)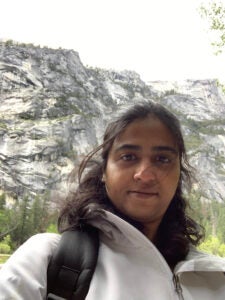 Shilpa received a B.S. in Chemical Engineering from Osmania University, India and an M.S. at UC Davis. She has industry experience in process design, process safety and process control. Her research interests include fault tolerant control, cyberattack resilient control and optimization. She is trained in Indian classical vocal music, and enjoys listening to music, nature walks and reading books.
---
Loren dela Rosa (PhD Student)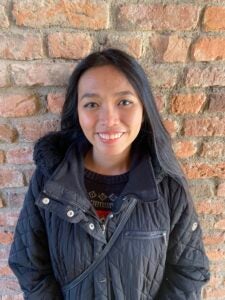 Loren earned her B.S. in Chemical Engineering from California State University, Long Beach. Her research interests include control and optimization of energy systems. She enjoys hiking, swimming, traveling and painting.
---
Subhrajit Chakraborty (PhD Student)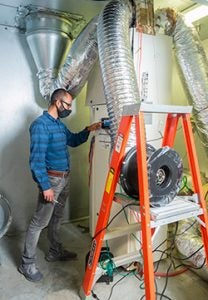 Subhrajit holds a Bachelor of Science in Mechanical Engineering from Purdue University and a Master's in Mechanical Engineering with a focus on thermal sciences from Georgia Tech. He is also currently a R&D Engineer with the Western Cooling Efficiency Center (WCEC) with six years of applied experience in the field of thermal energy systems. His work at the WCEC focuses on modeling, optimizing and testing of hybrid heating, ventilation, and air conditioning (HVAC) components. Subhrajit has worked on radiation heat transfer from impinging flames, waste heat recovery using absorption systems, electronics cooling of oil and gas sensors, and technology development for large commercial HVAC equipment.
---
Rahul Panicker (PhD Student)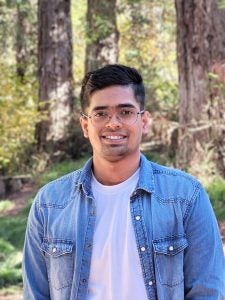 Rahul earned his Bachelor's degree from Birla Institute of Science and Technology Pilani, India. His research interests lie in the field of active control enabled approaches to cyberattack. In his free time, Rahul likes being physically active by involving himself in any outdoor sports or working out. He is a cricket fanatic and loves playing and watching the sport.
---
Hossein Kalantar (PhD Student)
Hossein received his B.Sc. degree (Hons.) and M.Sc. degree (Hons.) both in mechanical engineering from K.N.Toosi University of Technology. His research interests lie primarily in the area of data-driven energy management, data analytics, uncertainty-cognizant decision-making and optimization. In particular, his research focuses on developing sustainable data-centric energy management systems for buildings, urban districts, and processes with the aim of reducing GHG and improving energy efficiency, flexibility, and resiliency. To achieve this goal, he has been developing Adaptive Model Predictive Control (AMPC) and Reinforcement Learning (RL) strategies for real-time steering of energy systems while accounting for uncertainties associated with renewable energy resources. In his spare time, he enjoys hiking and nature photography.
---
Pranav Krishna (MS Student)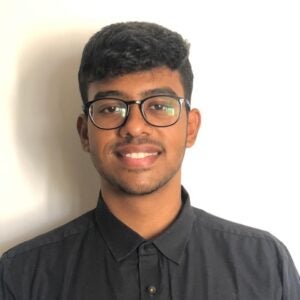 Pranav received his Bachelor's degree in chemical engineering from the National Institute of Technology, Karnataka. His research interests are optimization of processes and controls and novel methods in model development. In addition to this, he is a drummer. He has been playing the drums for the past 11 years. He also plays the piano and the guitar. He loves biking and running marathons.
---
Prospective Students
We are currently looking for several undergraduate students to join our research lab. If you are interested in joining the Ellis lab, email your CV/resume to Prof. Ellis. In your email, please highlight relevant experiences and background in the process-systems engineering area.
For prospective graduate students, I do NOT check your qualifications against the minimum admission requirements. Please refer to the Chemical Engineering or the Energy Graduate Group websites for admission requirements.
---
Former Students
Masters
Antonea Frasier (2021), TRC